CONCRETE CONTRACTOR SAN ANTONIO TX
Looking for reliable Concrete Companies in San Antonio? From team experience to reputation, quality guarantees and exceptional customization, choosing a reliable concrete contractor is essential for residential and commercial concrete construction in San Antonio.
Here at SATX Concrete, our goal is to work directly with customers at every step to ensure we meet and surpass expectations. We strive to become the best concrete contractor San Antonio has to offer and believe our high-quality services and attention to details will help us achieve our goal. We also value all our customers and provide them with a free customized estimate developed from our team of concrete professionals.
Why choose a local concrete contractor for your next project?
As local Concrete Contractors in San Antonio, TX, we are easy to reach and fast to respond to our customer's needs. This allows us to efficiently calculate your estimates, sending our expert teams to inspect the job requirement. Moreover, local Concrete Contractors in San Antonio already have a reputation you can review and are well aware of the existing climate, building codes and required design strength for the region.

We use high-grade steel tie and fiber to reinforce concrete on all our projects. We ensure you're investing in your property with high quality, long-lasting results.
We're proud to be a concrete contractor in San Antonio that residents trust. Relationships are built by satisfying client needs and ensuring every aspect is professionally handled. If you are not satisfied with the result, we are always ready to make the necessary adjustments to meet all your expectations.

Affordability is a rare bonus in the construction world, but you can still achieve it. We believe is providing value for money and that includes offering competitive, affordable market pricing.
Increasing the overall value of your home or property is what drives us to deliver the best expert services. The final result is attractive, durable, and functional concrete that increases your property value.
Residential Concrete Conctractor Services
Residential concrete services are a bit different from commercial services and may include decorative customization like stamping and staining to personalize the look and feel of your concrete. We have provided custom concrete services to San Antonio residents for years, giving the personal touch that every client deserves.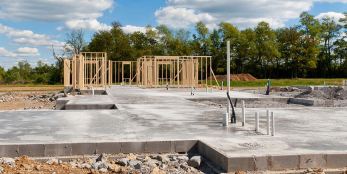 Foundations or Concrete Slabs
We will be delighted to install your concrete foundations. Whether you need concrete slabs or to pour a new pad for a home addition, our team of experts is trained to help you achieve your vision with ease.
You can trust SATX Concrete to help you install new driveways and approaches to your home and/or garage or replace an old driveway. Besides excavating and installing the new concrete, we will leave your space tidy and free of any construction remains.
Our team has all the experience and expertise needed to enliven your outdoor spaces. We will install trendy concrete patios, stamped or patterned to suite your unique needs.
Are you looking to upgrade your pool decking or install a new pool? We have the capacity and skill to ensure your pool deck is unique and attractive by installing intuitive concrete decking.
Just like driveways, sidewalks and pathways can feature unique elements of personalization. At SATX Concrete, we work with clients to install sidewalks with modern edges and curves. We can also suggest decorative elements to help accentuate the exterior design you are trying to create.
Decorative concrete is an easy way to achieve both durability and cost-effectiveness. Stamped concrete and stained concrete patios or floors increases the aesthetic appeal of your space while repurposing your native slab.
Commercial Concrete Conctractor Services
As a licensed and bonded San Antonio Concrete Contractor, we can take on your project's flatwork with quality results at an affordable price. Looking for a dependable team for sidewalks, foundations, or paving concrete parking lots or roads? We're a trusted concrete construction company with years of experience.
We install sturdy warehouse concrete foundations aimed at improving space management. Our concrete floors and surfaces are also durable to resist daily wear and tear, prevent staining and moisture damages.
From commercial foundations or pads to pouring and paving parking lots and walkways, our professional team is dependable and affordable. Give us a try on your next project and you'll just wish you had used us sooner.
We acknowledge the need for a durable storage space that can withstand daily foot, equipment and material traffic. Our aim is to install, repair or upgrade your storage building concrete surfaces to better suit your operations.
You can call SATX to pave the most durable and economical parking lot. Our goal is to help you improve space efficiency and traffic flow to your business.
Concrete Paving and Roads
With multiple trucks and experienced team members, we can take on anything from 500 sq ft drives to 50,000 sq ft parking lots and beyond.
Besides being durable and resistant of weather elements, park concrete surfaces often feature aesthetic engraving, intricate patterns and stamping. This is what we promise in addition to working with the client to produce exactly what is envisioned for the park.
You can call SATX to install the most durable and economical parking lot. Our goal is to help you improve space efficiency and traffic flow to your business.
Excavation and Replacement
We have the equipment and teams to excavate and replace your existing concrete to look brand new. Sidewalks, driveways and even foundations will be removed and re-poured to perfection.
CONTACT US TODAY FOR AFFORDABLE, HIGH QUALITY CONCRETE CONSTRUCTION
Contact Us for a FREE Estimate